The above image is a great reminder of the playful part of conducting serious missions.  The latest mission to Mars in this case just arrived Tuesday and was placed into Mars' orbit.  The country responsible for the mission?  India.
11 months ago, in November 2013, the Indians launched the Mangalyaan, or Mars Orbiter Mission (MOM) with the goal of getting the spacecraft to Mars.  MOM is now in orbit around Mars, and the Indian Space Research Organisation (ISRO) is happily posting Martian snapshots (below) taken from the Mars Colour Camera payload on Mangalyaan. You can follow the ISRO's Mars Orbiter Twitter feed here.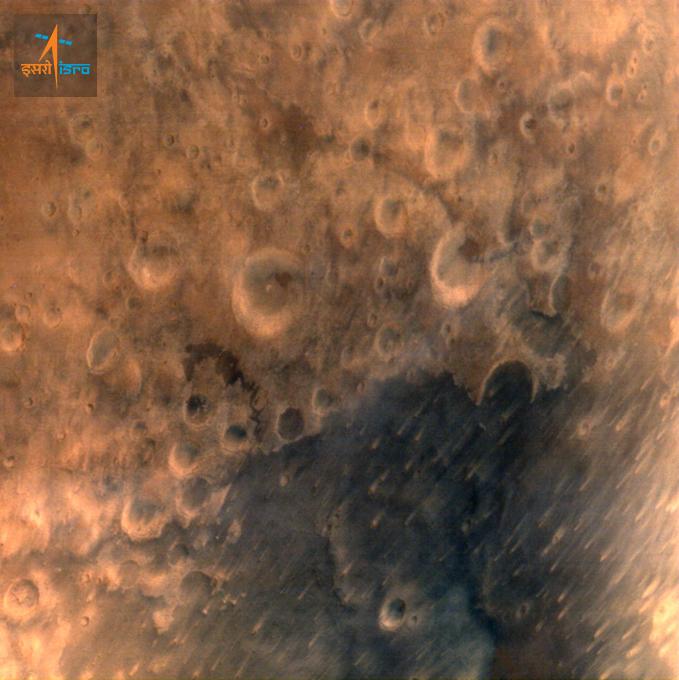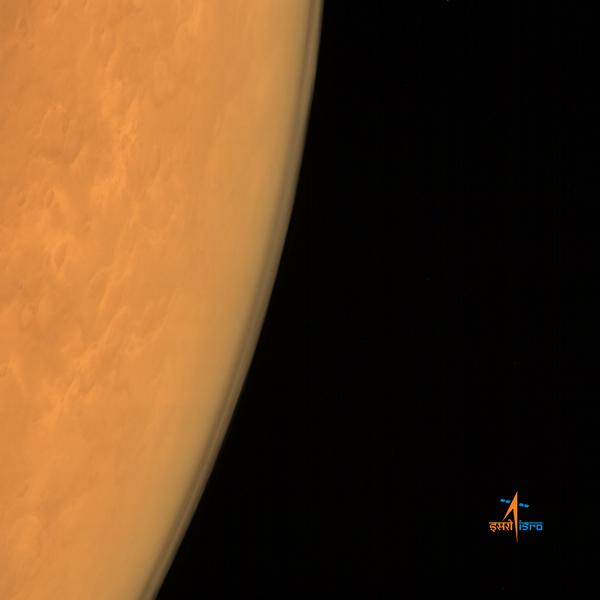 A lot has been written about this mission's low price tag of about $74 million, which is significantly lower than just ULA/DoD launch pricing of $450 million.  But I've already written about that part earlier in the year.
Why did India send out a probe to orbit Mars?  The ISRO is extremely interested in the processes that allowed for the loss of water on Mars (at least the Delhi Daily News says so–I didn't see it as part of the ISRO's written mission objectives).  They also want a map of Mars' surface.  There are a few other parts to the ISRO's scientific objectives for MOM involving the measuring of methane levels, and discovering what minerals the red planet is also composed of.
The ISRO's Mars Orbiter Mission website has a decent amount of information, as well as a few videos and images, that are all about the mission, the spacecraft, and the new data they're collecting now.  If you're interested in this Indian spacecraft and its mission, then you should perhaps go there to read all about it.
Is it cool that India did this on a shoestring?  Yes.  Is it awesome they even did it at all?  Definitely.  Welcome to the Mars High Club, India!!