Small satellites allow people to experiment with space projects and become familiar with rudimentary space operations without a lot of the extreme costs associated with larger satellites. There is at least one high school out there, quite a few universities, and many, many nations on orbit as well. Why shouldn't government organizations experiment, too?
Perhaps these search and rescue beacon-relay cube satellites will be an inexpensive and useful option for the Coast Guard. If they work, they will be literally help save lives.
This is a "soft" story. Not really news, but interesting in its own way. The story meanders between how farmers might be able to help NASA astronauts in the future and how NASA helps farmers with sensors to determine harvesting time, etc. Useful things and provides some efficiency for farmers.
This is another company's attempt to test out Internet of Things (IoT) using satellites as communications relays. Only it seems that Astrocast made sure it was square with the Federal Communications Commission (FCC) to launch this satellite–unlike Swarm Technologies and its SpaceBees.
It may be only a matter of time before satellites of this type become very common. The potential thousands of satellites put on orbit in the next few years will rely more on automation than humans, especially at the speeds satellites are moving. IoT relay satellites may be one way to help those automated satellites network.
That's a bit in the future, though. I think right now, the test IoT satellites are more concerned about acting as relays with automated devices, probably sensors initially, on Earth (Astrocast seems to indicate sensors). It would explain the use of the low Earth orbit for them, so the satellites can receive low power communications from the sensors and relay data to a ground system.
Not surprised at this story. Bridenstine is a nice and savvy person. And the author makes some very good points about how the industry approach is very much still in a 1950's mentality regarding communications with the hoi polloi. A big part of the issue regarding those involved is a control mentality, I suspect. Control the venue and the messaging platform, and you control the message.
Which is normally extremely boring with these types (because they make it so). Plus, for being hard-driven business folks, there seems to be a lot of snowflake-variety egos among them.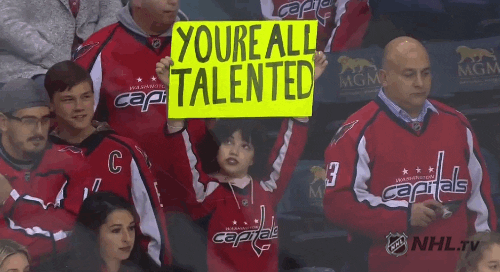 Thankfully, Bridenstine just did the right and sensible thing here.
There are human-made objects orbiting the Earth that are older than me. Which kind of makes me feel younger than I am.
But to the point–those objects could one day become museum pieces. We do that with old technology in our museums of science and industry, so why not satellites? Which means one logical way to have these satellites as "exhibits" would be in space (in this article, they reference the Moon as a good place for placing exhibits that were once in Earth's orbit.
I like the ambition on display here. I just don't know if costs to get to the Moon will ever get that low.
First question: is this a bad thing?
Second question: is SpaceX that dependent on government contracts? There's information out there that implies maybe not. It's been pretty aggressive in getting other customers than military or government ones.
SpaceX has a few options here. Some of these options are likely outlined in existing contracts with NASA. But, what cost social engineering? Can NASA or the DoD continue paying a lot more for launches than SpaceX's launch pricing?